Monday, September 11th, from 2:30-4:00pm in the CDSC (4th floor Holland Library)
For the second year, the CDSC sponsored three fellowship projects at the WSU Pullman campus. The six-week summer fellowships offer faculty and graduate students project planning assistance along with technical training for projects that use digital tools, technologies, or platforms to develop research and teaching agendas. The 2017 Summer Fellows were selected from a competitive pool of applicants  to pursue projects that develop digital pedagogy and online teaching resources. We will showcase their work with a public presentation of their research.
Reception to follow.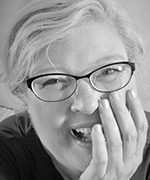 Julie M. Staggers is an Associate Professor in the English Department. Her current book, Rhetoric, Risk, and Secrecy in the Atomic City, explores the development of a secrecy culture at the Hanford Site, the Manhattan Project's plutonium production facility during World War II. Her fellowship project involves documenting pivotal incidents in Hanford's history of secrecy, safety, and contamination. She will also create an online space for recruiting participants and collecting oral histories from nuclear whistleblowers. The materials—and technology skills—she is developing at the CDSC will support a new research project investigating whistleblowing as a form of "acquired literacy" in technical workplaces.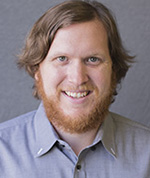 Pierce Greenberg is a PhD candidate in the Department of Sociology. His dissertation analyzes the characteristics of communities near hazardous coal waste impoundments in Appalachia. His project at the CDSC involves archiving and aggregating information about the history and risks associated with coal impoundments (mining waste stored in dams). A key element of the project is creating a publicly accessible map and database of coal impoundment locations. Parts of the fellowship project grew out of the research he recently published in Rural Sociology.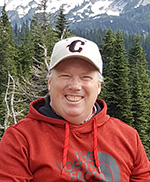 Robert R. McCoy is an Associate Professor in the History Department. As a public historian, his work focuses on memory and historical narratives, with a special interest in the narratives created about Native Americans of the Pacific Northwest. His most recent book is The History of American Indians (ABC-CLIO/Greenwood) co-authored with Steve Fountain. His project at the CDSC marks the beginning stages of a long-term digital public history project on the Spokane River.