Center for Digital Scholarship and Curation
CDSC Summer Fellows 2017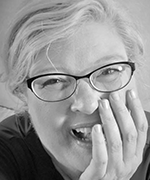 Julie M. Staggers
is an Associate Professor of English. Her current book,
Rhetoric, Risk, and Secrecy in the Atomic City
, explores the development of a secrecy culture at the Hanford Site, the Manhattan Project's plutonium production facility during World War II. Her fellowship project involves documenting pivotal incidents in Hanford's history of secrecy, safety, and contamination. She will also create an online space for recruiting participants and collecting oral histories from nuclear whistleblowers. The materials—and technology skills—she develops at the CDSC will support a new research project investigating whistleblowing as a form of "acquired literacy" in technical workplaces.
Pierce Greenberg
is a PhD candidate in the Department of Sociology at WSU. His dissertation analyzes the characteristics of communities near hazardous coal waste impoundments in Appalachia. His project at the CDSC involves archiving and aggregating information about the history and risks associated with coal impoundments. A key element of the project is creating a publicly accessible map and database of coal impoundment locations. Parts of the fellowship project grow out of the research he recently published in
Rural Sociology
.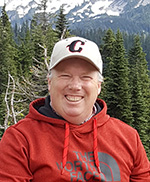 Robert R. McCoy
is an Associate Professor in the History Department. As a public historian, his work focuses on memory and historical narratives, with a special interest in the narratives created about Native Americans of the Pacific Northwest. His most recent book is
The History of American Indians
(ABC-CLIO/Greenwood) co-authored with Steve Fountain. His project at the CDSC is the beginning of a long-term digital public history project on the Spokane River.
CDSC Summer Fellows 2016
Dr. Hallie Meredith
is an ancient art historian in Fine Arts. She received her doctorate in Classical Archaeology from Lincoln College, University of Oxford. She is the glass specialist for an excavation at Çadir Höyük, Turkey and has won several awards for teaching with technology, see
halliemeredith.net.
Dr. Meredith's project with the CDSC offers undergraduates the digital tools with which to critically engage with questions of production and process in the ancient world.
Brianna Webb
is a MA student in the History Department, and worked on her project "Building Berlin: Monuments, Landscape, and Postwar Reconstruction." With this project, she built a tool directed towards students, that will allow a more interactive approach for looking at how Berlin has changed over time. Specifically, Ms. Webb has built a timeline looking at the impact World War II and the Cold War had on the construction of monuments and landscape in Berlin.
Jeffrey C. Sanders
is an
Associate Professor in the History Department
, and his work focuses on the environmental and urban history of the US West in the twentieth century. His current book project explores the history of childhood and environment in the region after World War II. During his time at the Center he designed a new digital history course to add to the department of history's UCORE offerings and he plans to use his new digital skills to map research data related to a chapter from his work in progress.